Talisay City Announcement: Public Hearing of the Proposed Sanitary Landfill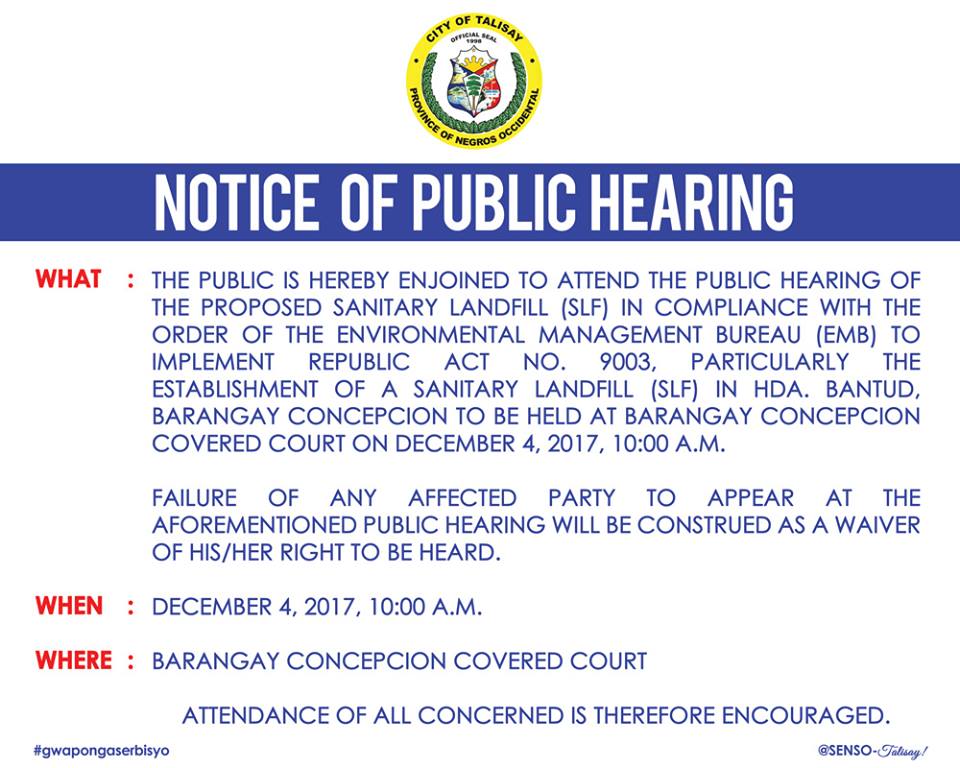 The public is hereby enjoined to attend the public hearing of the proposed sanitary landfill (SLF) in compliance with the order of the Environmental Management Bureau (EMB) to implement Republic Act no. 9003, particularly the establishment of a Sanitary Landfill (SLF) in Hda. Bantud, Barangay Concepcion to be held at Barangay Concepcion covered court on December 4, 2017, 10:00 A.M.
Failure of any affected party to appear at the aforementioned public hearing will be construed as a waiver of his/her right to be heard.