Lizares Releases P300K Quarterly Allowance to 728 Elderly Beneficiaries
Published in the Negros Daily Bulletin newspaper on July 12, 2017
Talisay City Mayor Neil E. Lizares III led the distribution of the 2nd quarter allowance to 728 senior citizens of Barangay Concepcion yesterday.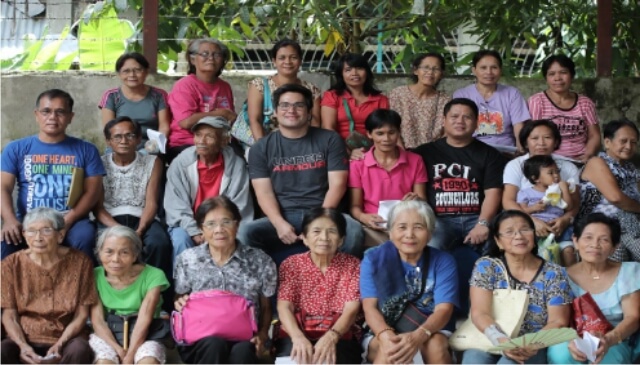 TALISAY MAYOR Mayor Neil Lizares plans to consult the Brgy. Concepcion local council to identify possible priority projects that would be implemented by the city in due time.*
Lizares has earmarked a total of P 3.8 million for this second quarter to for close to 9.000 elderly beneficiaries of 27 barangays in the city.
"I am thankful that I am able to accomplish what I had promised you during the campaign period," Lizares told a cheering elderly crowd who gathered at the covered court of the barangay.
Barangay Concepcion is the second largest recipient of this project, next to Barangay Dos Hermanas which is set to receive more than P417,000 for this quarter. Each beneficiary receives P450.00 from a previous of P150.00.
In the past, there were only 6,000 elderlies covered. Lizares has expanded the coverage to close to 9,000.
On top of this quarterly allowance, Lizares presented before them his administration's initiative for a P20.00 insurance coverage for all city residents that would entitle them to P5,000 free medicine and burial aid.
Also present were SPM Rolin Meliton, Executive Assistants Dan Tribaco, Farah Jayme and Brgy Kagawad Humberto Toriano.
Lizares also called on the members of the local council to endorse three primary projects of the barangay which they would want prioritized by his administration through the city's 20% development fund.
Initially, Lizares mentioned that he saw the great need for potable water especially in various puroks in the urban area of Barangay Concepcion.
The city government has on the pipeline a plan to construct a reservoir in every hacienda to make potable water accessible to all.*(Chuck Diaz / PIO)