Talisay City Showcases Brand new ambulances, patrol cars and state-of-the-art Rescue truck
July 7, 2017
Emergencies and disasters come in many forms, it can destroy properties and take lives. However, having the right supplies, equipment and well-trained personnel can surely aid in times of tragedy.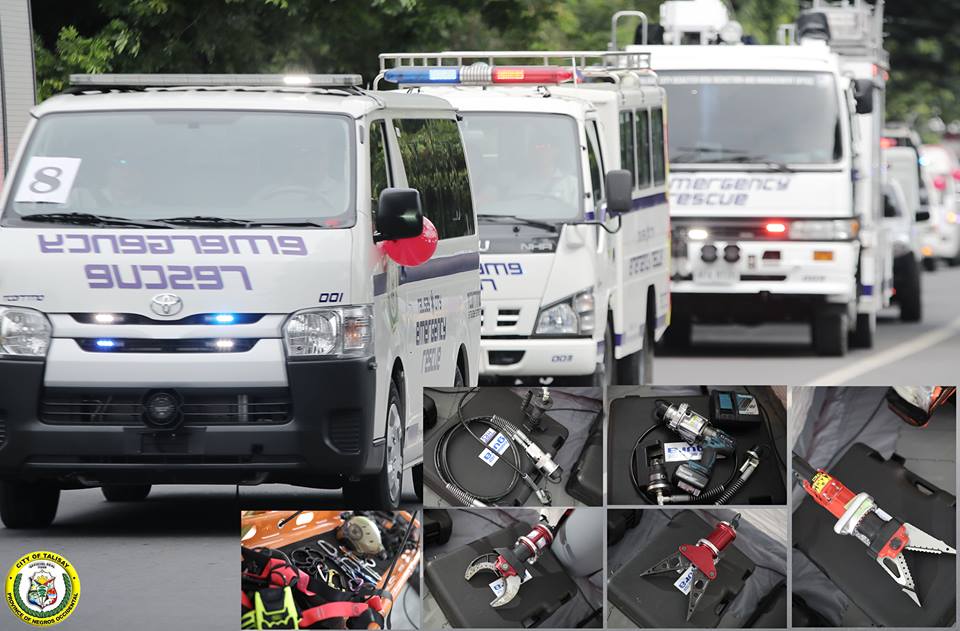 Considering the safety of every Talisaynons and the importance of reducing the risks in any disasters and emergency situations, Mayor Neil E. Lizares III supported and intensified the Talisay City Disaster Risks Reduction Management Office (TCDRRMO) by providing first -rate equipment and services, well-trained personnel and brand new vehicles to provide, maintain and give prompt action before, during, and after disasters or emergencies.
The Brand new ambulances, patrol cars and state-of-the-art Rescue truck, the only rescue truck of its kind in Negros is equipped and ready to protect, respond and serve the people of Talisay and all the neighboring cities and municipalities needing its assistance.